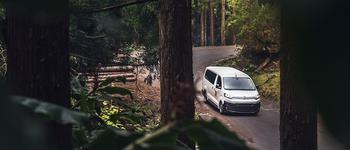 Based in Saint-Leu, Nano VTC Services, specialist in the transport of people is the indispensable partner to accompany you on your private or professional journeys on the department of Reunion.

We offer 4 main types of services of impeccable quality, adapted to each trip:

- Proximity shuttles

- Transfers from /to custom airports

- Trips to tourist sites

- Bespoke layouts with driver for events.

Our VTC taxis work in partnership with many establishments in Saint-Pierre, La Villa Delisle hotel and spa, Hotel Le Victoria, Le Battant Des Lames, aquababyclub, azot'Tour travel agency and the run helico airline based in Pierrefonds.

Our rates
The price of the taxi ride varies depending on the duration. It can be established by the hour, half-day or day. In a well-defined area and a short trip, the trip can cost 5 euros per person, for locals or tourists.

Our strengths
We are perfectly bilingual French/English. Of Creole origin we know the territory, its culture and history and all the necessary tourist information.
Travel is safe and confidential with punctual, available, serious and friendly drivers, accustomed to a VIP clientele. Water bottles, candy, wifi, refreshing wipes, newspapers, etc. are available on board. Nano VTC features a 4-seater Volvo Suv and a 9-seatEr Citroen Jumpy combi XL, allowing group transport and/or journeys requiring a large luggage capacity.
Payment for the trip can be made by credit card.

Booking our chauffeured cars is mandatory. It is requested to book 24 hours in advance, for any booking after 9pm.

Proximity shuttle

Our schedules are from 8 a.m. to 6 p.m. in an area of less than 20 km around.  Our driver picks you up and/or escorts you to an address in the area: from Saint Louis city, from Saint Peter city including Pierrefonds out of port area, from the Holy Land and from the Ravine des Cabris.  
We arrive in less than 30 minutes in the St Denis and St Pierre area. Convenient to go to the city centres and practice various activities: go shopping, to the hairdresser, the vet, to the restaurant, to the beach or for a business meeting, etc.

Private transfer

The care between the place of departure and arrival is informed beforehand and defined by the customer. This service covers both airports, train stations, hotels, home, etc.

Tourist tour

The itinerary and the tourist programme are initially defined between Nano VTC Services and the passenger.
This service allows you to discover the great sites of Bourbon Island. We reserve the right to change the itinerary in case of danger or insecurity.

Making it available

During a previously defined time slot, you benefit from a chauffeur-driver vehicle.
We work in partnership with hotels and travel agencies to take travellers on tour tours. Our chauffeur-driven car rental services allow you to safely visit trade shows, conventions, weddings, anniversaries, and festive parties, and to be escorted at the end of the evening.